Last updated on December 3rd, 2022 at 08:17 pm
---
While outsourcing may sometimes get a bad name, the reality is that so many businesses do it because it brings tremendous value.
Thanks to the power of the Internet, businesses of all sizes can now experience the benefits of outsourcing.
For the uninitiated, outsourcing is where a company will delegate tasks to a third-party agency or freelancer. These tasks can range from the menial — such as data inputting — to major responsibilities like conducting a thorough marketing campaign.
According to recent statistics, more than a third of small businesses outsource at least one business process, and that number is only going to grow. Why is outsourcing proving to be so popular?
To answer that question, here are four golden reasons why your business needs to start outsourcing…
It's Easy to Control Your Costs
Affordability is one of the main reasons why many businesses, particular small ones, go the outsourcing route.
As a comparison, think about the cost of hiring in-house staff members. Not only do you have to cover their regular wage, but there are various other hidden costs associated with bringing on-board workers — from employee benefits to providing any necessary training.
Now take outsourcing. There are no overheads to cover. There's no need to pay for benefits or additional equipment. All you pay for is the work that you receive. Plus, as this is agreed upon ahead of time, you can easily keep control of your costs.
Furthermore, if you're truly strapped for cash, you can outsource to more cost-effective options outside the US. There's a reason why the likes of the Philippines and India are among the top countries for outsourcing.
You Receive Expertise that was Previously Unattainable
When hiring employees, you typically only have the option of picking from a local talent pool. This, understandably, has restrictions. Additionally, you might not want to employ a specialist if they're only needed for one task.
With outsourcing, however, you have access to world-class talent. Not only can you benefit from their knowledge and expertise, but also from the systems and tech they utilize. This is one of the main driving factors towards remote work.
As an example, you could hire IT experts like Zeta Sky to manage your computer systems. Rather than trying to stay on top of maintenance and technology/software changes, they can do this for you with innovative real-time monitoring.
Efficiency Levels are Boosted
When you delegate work to outside sources, this means more of your business tasks can be done at the same time. Yet this isn't the only reason why efficiency levels are improved.
Consider this: you are handing tasks to specialists. They know what they're doing. They have all the knowledge and tools ready to get the work done. Consequently, turnaround time will typically be fast.
You Can Concentrate on Core Functions
Simply put, outsourcing frees up time for you to focus on more important functions of your business. Rather than spending time on secondary tasks that are time-consuming, or that are outside of your wheelhouse, these can be handed to a third-party. The result: you can stick to your strengths and have more time to concentrate on those core functions.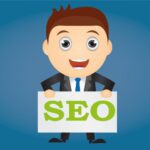 I'm a lover of all things technology. My favorite topics to write about are web design, SEO, and business marketing.