Last updated on November 20th, 2023 at 12:21 pm
---
Just because you own the business you started doesn't mean you're still the expert in all areas - here's how to learn more and get better.
As a high-level business leader, you may bridle at the idea that you don't know everything about your business. How could you not, you think, when you've been with your business from the start? But the truth of the matter is that a business is composed of nodes of knowledge and expertise, and you are simply one of those nodes.
You have one privileged perspective over your operations, but yours is not comprehensive. In this article, aimed at business leaders with a hunger for information, you'll learn how to better understand your business moving into this new decade.
Talk to Departments
It may seem like simple advice, but the first tip to help you get a better understanding of your business is to really sit down and chat with your managers. Make them feel comfortable sharing with you some of the features of your business they might otherwise try to conceal, like inefficient processes, or the corners that are cut by staff in their team.
It's only through these honest conversations that you may pick up new information about how the whole of your enterprise runs and how it might be improved in the future.
Look to Data
In the modern era, data is underpinning a great deal of the innovation we see across business sectors and in the wider world around us. Put simply, the numbers that we can derive from our businesses, – regarding sales figures, customer retention, digital media reach, and profits – are as important as any other information that you may know about your business.
To get the best grip on the data, hire a data scientist or an expert in customer data to learn more about your own internal processes and how external stakeholders interact with your company.
Internal Assessments
Next, it's time to look at how your internal processes are running, some of which you may feel you know, but may be too complex and fast-moving for you to have a grip on. Your IT team has also likely updated some of your systems in the past year or two, which means that you're driving efficiency and effectiveness in new and complex ways that it's best you find out more about.
Centralize all of this data by bringing in a Business Process Management tool. BPM tools can be compared online, and they help you understand the overlapping IT systems and internal processes that underpin all of your work.
External Feedback
Finally, you may find the most interesting feedback and knowledge about your company actually comes from those outside your business. It's in this sense, your larger network is important. They're a group of experts who aren't biased in any way about your business and can give you sound advice regarding how and where to place your investments in the future, based on the information that they can see online, and that which you give them.
Lean on experts and analysts in your network to help you build a fuller understanding of your business in 2020. These four tips should help you build a broader understanding of your business this year, allowing you to get a holistic picture of all of your processes and operations.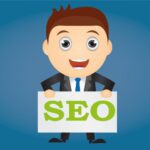 I'm a lover of all things technology. My favorite topics to write about are web design, SEO, and business marketing.