Last updated on March 21st, 2023 at 10:23 pm
---
No matter the size of your business, technology is your greatest asset for a solid business growth strategy.
Whether you are a one-person startup or a multinational enterprise, technology is essential to the success of your business. It automates routine company procedures, boosts team member performance and happiness, and encourages innovation and creativity. Moreover, it enables you to understand more about your clients and customize their interactions with your business.
Since technology helps accelerate several procedures, automate different activities, and manage remote workers easily, digital transformation is one of the many forces that leads to long-term growth and success in every business environment.
Stay with us as we go through five ways to effectively integrate technology and digital solutions into your business growth plan!
Social Media is the Perfect Tool to Create a Digital Presence
Today, businesses worldwide have a one-of-a-kind opportunity thanks to social media. Social media allows you to engage personally, relate to your clients, and spread your marketing message with each encounter. Using this powerful tool, you can create a significant digital presence that will attract traffic.
Creating a digital presence should be at the core of your growth strategy since it has the potential to be one of your most powerful long-term growth methods, especially given that more people have access to digital information than ever before. As the globe becomes more connected to the internet and other devices through IoT applications, you have an excellent opportunity to attract the attention of a global audience and easily transform your business into a worldwide endeavor.
Invest in Mobile Optimization
Mobile technology is more present than ever right now, which is not surprising given how employees and customers use mobiles to communicate, access the online world, make purchases, and manage their lives more efficiently.
When searching for new strategies to grow your business through technology, you must capitalize on the expanding mobile trend to optimize your procedures for the mobile demographic. The opportunities are numerous, from mobile hiring to having a mobile-friendly website, mobile sales to mobile marketing, and more!
Partnering with an Employer of Record Helps your Business Grow
Businesses are constantly looking for strategies to access the global market to supply and expose their creative solutions to the world. This is exactly where partnering with an employer of record comes to play!
An employer of record (EOR) is an entity that handles some HR functions on behalf of a business, such as legal requirements related to employees' payroll, taxes, benefits, insurance, employment and retention, immigration, and a variety of other human resources transactions and activities.
When working with an EOR, your company can spread its wings in numerous states or nations simultaneously since an employer of record will assist you in quickly hiring and settling your personnel. This, in turn, will help your company flourish.
Use the VoIP Technology for Better Communication
Communication is another basis for long-term growth and success. There are two methods to harness strong communication to expand your organization inside and externally: a solid communication hierarchy and communication technology. The technology required is VoIP or Voice over Internet Protocol.
VoIP is a cloud-based solution that serves as a fully-digital phone system for your entire company, and good VoIP services and providers should offer not only low-cost national and international calls but also various useful features such as call scheduling and forwarding, virtual assistants, video conferencing, and much more. Once VoIP is integrated, you will be able to easily manage remote workers, increase your sales department, improve HR and PR, and assist growth.
Artificial Intelligence (AI) is Your Best Friend
Lately, artificial intelligence (AI) has begun to make inroads into marketing and sales. One straightforward application is a virtual assistant on your website. These applications employ technologies like Siri or Alexa to assist customers in exploring your website. Such an approach may transform a consumer from a passive to an engaging shopper, allowing you to close more deals.
However, embracing accessible technology does not imply abandoning the personal touches that have traditionally resulted in the greatest sales force. It can assist bring new clients to you if used correctly. When the greatest technology is combined with a successful staff, your business can grow quicker than ever before.
Final Thoughts
Ultimately, the advancement of technology is propelling the commercial world forward. To be successful in the long term, you must embrace digital change. The latest technologies and solutions may be incorporated into your business's growth plan to move it ahead through this decade and beyond.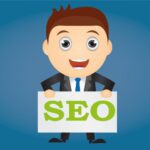 I'm a lover of all things technology. My favorite topics to write about are web design, SEO, and business marketing.