Last updated on January 30th, 2021 at 10:50 am
---
It's easy for a small business owner to get burned out. Here are 2 ways to help avoid it.
Image by Gerd Altmann from Pixabay
If you want to grow your company and scale your market, you cannot afford to simply go through the motions each day. To truly succeed as a business owner, you have to maximize your productivity at all conceivable points. Working in this fashion will see you optimize more of your daily tasks, and it'll result in you hitting more crucial deadlines.
Do you want to get more out of each working day? If so, it's essential that you make a conscious effort to maximize your productivity. Here's how this can be achieved:
Outsource certain tasks
Your business is not a one-man-band, which means there's nothing to be gained from you trying to tackle all of your daily tasks on your own. If you continue to work in a solitary fashion, you'll never be able to complete all of your jobs, and you'll be likely to suffer with fatigue sooner rather than later. It is essential, then, that you are open to the idea of outsourcing specific tasks to certain external forces.
Is there a particular task that you seem to agonize over more than others? If so, you shouldn't have any qualms in asking an expert to assist you with it. Should you struggle to get to grips with managing your company's computer systems, hardware, and software, for example, this would entail aligning yourself with a managed service provider. With one of them by your side, the overall operational efficiency of your IT department would increase. More importantly, you'd be able to devote more of your time to the ongoing growth of your company.
Use time blocks
If you want to get the most out of each day, you have to know when to call it a day. More to the point, you have to inject each day with a bit more organization by implementing time blocks into your daily schedule. This will entail you setting yourself certain slots in the day to complete specific tasks. Once you get used to working in this fashion, you'll find yourself spending less time agonizing over tasks and more time optimizing them.
Do you truly want to be the master of your daily schedule? If so, it's imperative that you fully embrace time blocking by putting the advice laid out below into practice:
Write down a new to-do list each day (and don't be overoptimistic when estimating how long your tasks will take to complete)
Plan some flexibility into each day
Start with your most important priorities
Limit your interruptions (apps that block social media work particularly well in this instance)
Don't lose sight of the bigger picture
Make sure you bookend each day to ensure that you energize yourself during the morning and are able to switch off at nighttime
Be prepared to put a lot of time and effort into your time blocking endeavor — it won't be easy, that much is for certain, but is possible!
If you often feel like there just aren't enough hours in the day, it's high time you made a conscious effort to maximize your productivity!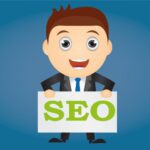 I'm a lover of all things technology. My favorite topics to write about are web design, SEO, and business marketing.