Last updated on October 8th, 2023 at 11:20 pm
---
A refurbished laptop or computer can cost up to fifty percent less than buying new, and sometimes the only thing that's happened to it is that it's been unboxed.
New technology is always good to have, whether that's a smartphone or the latest cutting edge laptop for gaming. However, if you're budgeting for a small business and need the best deals, then it can often make more sense to look into buying refurbished or used computers. Before you raise your hands in horror – think again.
A refurbished laptop or computer can cost up to fifty percent less than buying new, and sometimes the only thing that's happened to it is that it's been unboxed. You could save money and time in the long run by investing in refurbed tech.
What does the term refurbished mean?
A refurbished computer generally means one of three things, so bear these in mind when looking and researching. Firstly, it was simply unboxed by the customer, but not suitable and therefore returned to the store as new. It's not been used but cannot be resold as "new". Secondly, it might not have met the stringent manufacturing tests it's required to undergo when it's made and has therefore been rebuilt. Thirdly and finally, it's come from a shipment or order that was canceled.
What do you get with a refurbished computer or laptop?
If a computer or laptop has simply been unboxed and not touched, you may find all the required equipment and software is with it. However, some refurbished computers might not have the following:
Monitor
Operating system (software)
DVD or Blu-ray player
Wireless network card
Power supply
If you're looking to buy more than one refurbished computer for a business set up, then make sure you know exactly what you're getting, what is in each package, and how much it will cost.
If peripherals such as essential hardware and software are missing, then factor in the money you will need to buy these. If necessary, it might be worth looking into getting one or two short term loans to help spread the cost and make the purchases easier to afford.
What to Consider Before Buying a Refurbished Computer
For business purposes and day to day administration, a refurbished computer should give you all the power and capability you need, especially if your main activities are things like email, word processing, and completing tasks online. It's also important to consider purchasing the most up to date security for it so that it's protected against the latest virus threats.
Buyer beware
Not all laptops and computers that have been refurbished are the bargains they claim to be. If you're buying in bulk for a business, then it makes sense to use an appointed or approved retailer for the brand you want to buy.
TechRadar recommends this, as often retailers who offer branded and approved refurbs will offer a multi-point checklist as part of their in-house procedure. Avoid looking on online marketplaces for bargains, as these can often turn out to be anything but.
Last but by no means least make sure there is some kind of manufacturer warranty on the devices that means you have cover should there be any breakdowns. Often, if a machine has only been opened and not used, the full manufacturer warranty should still be in place. If the machine has been used, there should still be anything up to six months of cover left. Avoid any machines that come with a third party warranty. Buying refurbed technology does not mean you're investing in poor quality machinery. Often, you're still getting something box-fresh that will have a full and useable life in it. If you need to buy computers in bulk, this might be the way to go.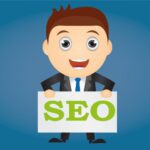 I'm a lover of all things technology. My favorite topics to write about are web design, SEO, and business marketing.