Last updated on October 6th, 2023 at 01:33 pm
---
There are a wide variety of technologies you can use in your business, these will help your employees perform better.
It's your workers that will dictate whether a business is a success or not. Building the right team when growing a business is critical, but once even the best employees are in place there can still be a gradual decline in productivity. The good news is that technology isn't just improving the ways that you market your brand or manage your accounts.
Now, technology can also be used to ensure that your team is working at maximum efficiency at all times. This isn't about cracking the whip. It's about giving your team the tools that they need that will streamline their workflows while ensuring that they waste the least amount of time on non-essential tasks. As technology continues to change the way we live and work, these technologies are improving work efforts for businesses of all sizes.
Improving Communication
The more effective your in-house communication the more productive your team will be. Miscommunication can be very costly, so it's vital that investments are made on the right communication tools. The good news is that there are a range of software options that can dramatically improve that vital in-house communication. While messaging apps like WhatsApp and Signal can be useful you should also consider:
Chanty
Slack
Flowdock
Trello
Make sure that you use the software or platform that best suits your working methods and your team will be far better equipped to communicate effectively.
Feedback is Essential
Any business owner that doesn't have their finger on the pulse in terms of their team's satisfaction is going to see productivity drop. Team satisfaction is vital for productivity because an unengaged employee is never going to be as efficient or as productive as one who is motivated and engaged. Getting employee feedback is essential, and employee survey software from providers such as Inpulse.com allows you to monitor team engagement at all times. Never assume that your team members are happy just to be working, find out how to improve their work environment and productivity can be dramatically improved.
Use the Cloud
There are multiple options to consider when looking at cloud-based platforms, and each comes with their own pros and cons. Any business that is not yet using a cloud service is going to be losing out on productivity across the board. That's because cloud platforms allow for real-time collaboration, while also making it easy for team members to quickly access files and folders without a problem, and from anywhere. That means even remote workers can get what they need without having to wait for lengthy back and forth email communications. Make sure that you know the pros and cons of each cloud service so that you choose the one that best suits your requirements.
If your team lacks the tools to improve productivity then your business will suffer. A lack of improved productivity will result in growth slow-down and missed opportunities to profit. Make sure that you are doing all that you can to motivate, inspire, and align your employees so that your brand is stronger, more efficient, and more productive. That will result in a faster workflow, improved morale, and the opportunity to grow your business faster than you ever thought possible.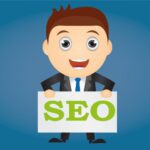 I'm a lover of all things technology. My favorite topics to write about are web design, SEO, and business marketing.