Last updated on October 3rd, 2023 at 08:24 am
---
If you have a call center, keeping track of metrics is a great way to see how your folks are doing and where you can improve.
Are you looking to improve your customer service? Then you know where to start – by evaluating your call center agents. 
In a routine evaluation, you can ask too much yet cover little regarding the information you need. But there's a surefire solution to evaluating call center agents that will provide all the insights you need: scorecards.
This article looks at the five top reasons you should embrace scorecards in your organization.
1. Maintain Consistency within the Organization
A call center quality assurance scorecard can be used to monitor agents' performance. But before you can do that, you need to make sure that the scorecard is uniform for everyone within the department.
How do you do that? By defining what's essential to your business, organizing the categories you want to emphasize, and developing questions for assessing agents within the set parameters.
When it comes to maintaining consistency within the organization, two areas come to mind; client greeting and sign-off – where a department can decide to address callers by their first name. Another area is the tone of communication, where you set the brand voice as an organization. All these categories and questions should complement the training program.
2. Receive A Holistic View Of Agent Performance
Some QA questions cannot be answered fully with a yes-no answer. For example, the question, "How did you address the client issue?" Organizations that include these types of open-ended questions, in addition to the typical yes and no answer questions, get a holistic view of their employee performance in both soft and hard skills.
Design your scorecards with questions that allow the reviewers to give detailed feedback to agents on how to make the necessary improvements.
3. Offer Actionable Coaching Based On Real Customer Feedback
To build an exemplary customer service training program, you need to employ a data-driven approach when coaching your customer service agents. You also need to provide access to real-time client feedback and reward agents based on their performance.
Scorecards provide an excellent opportunity to put these practices into use. Supervisors can also use the scorecards on individual agents' performance when coaching one-on-one. 
Some beneficial areas during the coaching sessions include:
The individual score of the agent across the scorecard categories
The areas of strength and improvement
How they can improve next time.
4. Give Insight on what's Driving Negative Feedback
There will always be a complaint about your operations, but that shouldn't keep your brand from reducing the number of complaints. To stay ahead of the game, you need to address the root cause of problems before they even manifest into complaints. And what better way to address this than using a customer service scorecard?
QA review may disclose a need for a change of company policy or a needed upgrade to one of your company's products to reduce the number of complaints towards your business. 
5. Promote Improvement in Service Delivery
Scorecards should reflect the service delivery and overall customer experience at your organization. It should be such that if your agents get better, client satisfaction should reflect that. 
Otherwise, if the company's overall QA improves and client satisfaction does not, the scorecard has issues. It could be that the QA is not picking on the factors that impact client satisfaction, such as the quality of products and services, the organization's responsiveness, their experience when interacting with your agents, among others.
Conclusion
Call center quality assurance scorecards improve and maintain a company's high standards in service. With the right questions in the QA, you can get a complete picture of the call center outcomes to maintain and improve the quality standard your customers need. Why not try them today and see how they work for your business?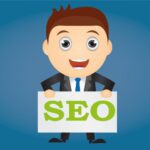 I'm a lover of all things technology. My favorite topics to write about are web design, SEO, and business marketing.