Last updated on November 22nd, 2021 at 09:26 pm
---
With many so many options to choose from, how do you know if you're getting the best deal on broadband internet?
The internet is one of the greatest and most useful tools in the world. Over 4.5 billion people use it to do everything from learning new things, entertaining themselves, communicating with others, and getting work done.
But in order to use the internet at home or at the office, you need a broadband internet plan in place. But with so many companies and options out there, how can you make the right choice? This blog post is going to go over some tips on choosing the right broadband plan for you and your needs.
Know What is Available in Your Area
The first thing to do when choosing your internet plan is to familiarize yourself with what is available in your area. Some areas might have access to all different types of internet, while others might be limited to one or two. Thankfully, there are some resources online that allow you to search the internet options by address, so you can find what you will be able to get.
Narrowing down your options can make it much easier to choose and can allow you to fine-tune your research and decide what is best out of the limited choices you may have.
Consider Both Download and Upload Speeds
Once you know what is available, one of the major considerations to make is the speed of the internet. The speed of the internet will be important for doing everything from playing movies without buffering, to downloading programs, to playing video games. You want to choose an internet option that is quick and snappy, not one that forces you to wait long periods for things to download or play.
Also, if the internet is too slow, having multiple users on at once can slow it down to a crawl and make it hard for anyone to do anything. While you generally will want faster internet at the office than at home, speed is an important consideration in both instances.
Of course, once you are all set up, consider using a download speed test to make sure you are reaching speeds that you are supposed to.
Think About the Cost
Of course, be sure to think about the cost when choosing a broadband plan, too. Internet plans can range from incredibly affordable, up to very expensive. Their costs often depend on things like their signal strength, the download and upload speed, the data cap, and the type of internet broadband connection it is.
Always consult your budget and make sure you can afford a plan before you sign a contract.
Also, a higher cost doesn't always mean worse, as there could be faster speeds or a higher data cap, so sometimes it is worth it to spend a little more if you can afford it.
We hope this guide has been able to help you choose the right internet for both your home and office. Choosing the right plan can dramatically improve your quality of life and how quickly you are able to get things done.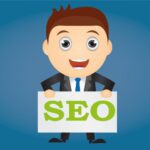 I'm a lover of all things technology. My favorite topics to write about are web design, SEO, and business marketing.