Last updated on October 8th, 2023 at 12:10 am
---
Blogging is still a viable way to make extra income. Getting started is simple, staying the course takes perseverance.
How to Make Money Blogging
While blogging isn't for everyone, and most bloggers who set out to make money won't make enough to quit their day jobs, there are a ton of people out there who make additional income with their blogs. Even full-time bloggers almost always start off as part-time bloggers. So you want to know how to make money blogging? Here are the first things you need to do.
1. You've Gotta Have The Blog
Maybe it goes without saying, but you need to have a blog before you can make money. Your blog is going to probably make no money for a good while once you start it, so ideally it should be on a topic you're passionate about so that you don't lose interest. Blogging about topics you aren't interested in is a practical guarantee that you'll give up before your blog makes any money.
Choose Your Blog Platform
By far, the most popular platform for building a blog is WordPress. It has a fairly quick learning curve and, as an open-source Content Management System, there are tons of resources online to find out how to do just about anything you might want to do. WordPress is one of the best options because it was originally built as a blogging platform and has all the tools you need to start making your blog right away.
We can help you build your blogging website!
There are other options as well such as Joomla or managed website providers such as Wix or Squarespace. You won't have the flexibility with any of these that you have with WordPress, but they can still work.
Choose Your Host
Choose a host that supports WordPress or your chosen platform. If you've picked a managed provider such as Wix or Squarespace, you don't have to worry about this because they host your blogging website for you.
2. Create Content
Your content creation will be an ongoing process. Even after your blog starts making money, you're going to need to continue to create new and interesting content so people keep coming back to visit.
In addition to articles & blog posts, you can create eBooks & infographics. Content isn't limited to just articles (though that's the most common form). For example if you have a photography blog, most of your content will just be images and descriptions. The options are limitless.
Be Consistent
Discipline in creating content is key. If you decide that you need to post a new piece of content every week, then stick to that goal. It's very easy to sort of forget about your blog and just let it sit there with nothing new.
3. Promote Your Blog
Promotion is one place where many people really miss the boat. The days of just building a website and having the world magically discover it are gone.
Social Media Promotion
You need to promote your blog on social media outlets like Facebook, Twitter, and Pinterest. It's almost impossible now to have a successful blog that doesn't have some type of social media presence.
Promote on Other Blogs
You can also promote your blog by networking with other bloggers and have them mention your new blog in their own publications. The blogging community is exceptionally good at helping each other out, just remember that as you become more successful, you'll be expected to return the favor.
Advertise Your Blog
While purchasing advertising for your blog might seem like something that's way down the road, it's a viable method of getting your content in front of new viewers. You can advertise directly on search engines like Google or you can advertise on social media.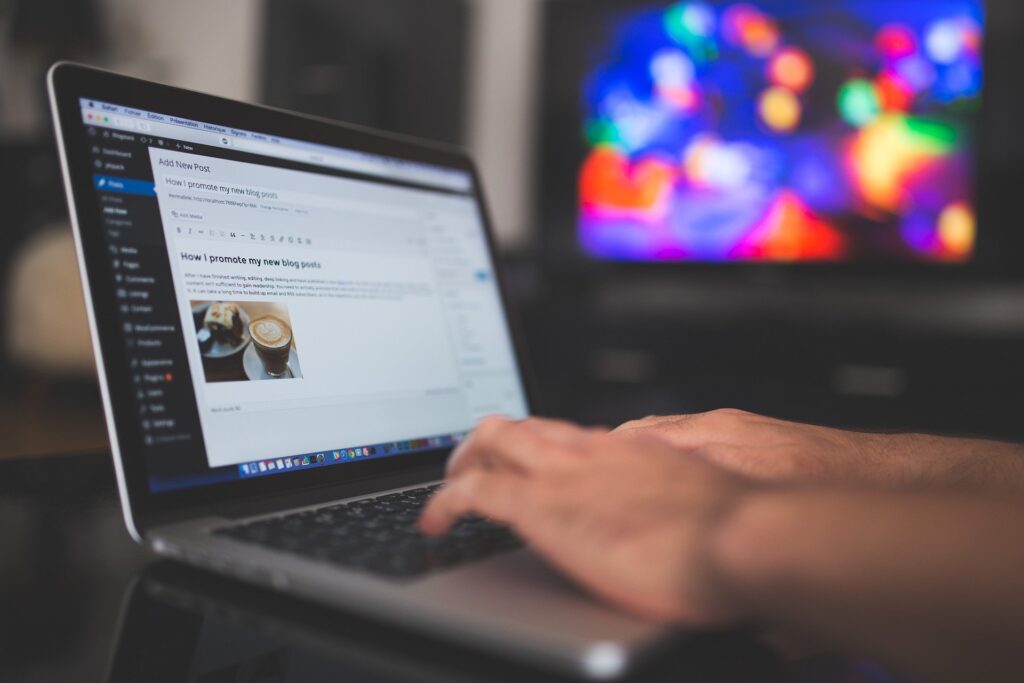 4. Monetize Your Blog
This is the fun, and challenging part. There are many different ways to monetize your blog. You can use any (or all) of the following methods:
Affiliate marketing such as the Amazon Affiliate program
Ad Networks such as Google Adsense or Outbrain
Create & market your own product
Direct sales of advertising space on your blog
In a future post I'll go over these monetization options in greater detail. You can take a look at our Affiliate Disclosure to see an example of the companies we use on this very site.
Final Thoughts
Getting started with your blog is easy, but earning an amount of money that really boosts your income takes time and patience. Expect to put a lot of work in before you see any money. It's a game of persistence and quality.
Sharif Jameel is a business owner, IT professional, runner, & musician. His professional certifications include CASP, Sec+, Net+, MCSA, & ITIL and others. He's also the guitar player for the Baltimore-based cover bands, Liquifaction and Minority Report.