Last updated on June 27th, 2022 at 05:28 pm
---
It's easy to look at an older individual and assume they're not tech savvy, but that could have you missing out on a potential group of customers.
One of the most pervasive consequences of the global COVID-19 pandemic was the isolation that social distancing and quarantines produced. It especially impacted certain groups already facing challenges maintaining social interactions, like seniors.
This, in turn, has led to an increasing number of seniors turning to technology to bridge that gap.
The documentary Cyber-Seniors examines how seniors are increasingly taking lessons from young people on how to use modern tech to meet these, among other, ends.
As a result, researchers have found greater ownership, adoption and use of technology among seniors in recent years.
If you've seen this documentary, then you already have a sense of the incredible revenue opportunities available in targeting upper middle class and wealthy seniors.
Is your small business taking advantage of any of these opportunities? If not, you may be missing out on a lucrative market share and, worse, risk lagging behind in your industry.
Cyber-Seniors
Cyber-Seniors (now streaming on Amazon Prime) follows seniors once resistant to modern technology now learning to use it and discovering its wonders with the aid of teen mentors.
One year following the film's release, its makers launched the Cyber-Seniors non-profit organization to provide such training and tech support for seniors free of charge.
American Seniors and Modern Tech
According to a recent AARP research report, older Americans are increasingly owning, adopting and using modern technological advances, like smartphones and tablets, even while internet access for that segment of the population is still problematic.
The Technology Boom Among Seniors
Four out of five adults 50 years of age and older now depend on some form of technology to remain connected with friends and family. Moreover, 44% view technology in a more positive light than they used to as a means of staying in touch with loved ones.
AARP also runs a program helping seniors to learn and adopt technology to meet their needs. As part of its Virtual Community Center, an online meeting place for American seniors, AARP offers a digital literacy program called OATS, or Older Adults Technology Service, providing digital literacy events, courses and resources.
By helping seniors to develop the needed skills and the confidence to utilize technology and enjoy its many benefits, programs like these open doors to targeting seniors as a viable market segment online.
The Internet Quagmire Affecting Seniors
The evidence clearly suggests even more older Americans would own, adopt and use modern tech and those who already do would do it even more if they had adequate internet access.
According to data from the US Census, 67% of American seniors have a smartphone and 67% have a computer.
Yet, while 78% of American seniors have some type of internet access, under 60% have access to high-speed internet. Sixty percent of American seniors also cited the cost of high-speed internet as a problem for them.
This disparity isn't uniform throughout the senior community either. Older Americans in rural areas or low-income or under-educated households lack access to a greater extent than those in metropolitan areas or who are better-educated or of-means.
To help address this problem, AARP has initiated the EBB, or Emergency Broadband Benefit, program. This $3.2 billion program aims to subsidize high-speed internet service for qualifying Americans, including seniors, and, in collaboration with the Federal Communications Commission (FCC,) is conducting outreach and education to inform them of this opportunity.
How Seniors Are Using Tech
Seniors aren't just using technology now to remain in touch with family and friends. These days, they're also using it to:
Share photos and home videos
Shop for groceries
Order home delivery
Use telehealth
Pay bills
Search for information, like the weather or movie times
Stream TV shows and movies
Summary
This is just a sampling of how seniors are increasingly integrating technology into their lives.
All arrows point to this trend only continuing to advance and grow, giving companies who harness it into their product and service development and marketing a massive competitive edge moving forward into an increasingly tech-based future.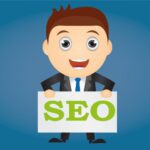 I'm a lover of all things technology. My favorite topics to write about are web design, SEO, and business marketing.