Last updated on October 6th, 2023 at 01:37 pm
---
Software for your legal firm can be the difference between servicing clients in a way they love or them going somewhere else.
When was the last time you updated your company's legal software? If it is longer than you care to admit, then you could be missing out on valuable services that can improve the overall performance and profitability of your law firm.
Innovations in legal technology have come a long way in recent years, and you can now invest in legal software to help improve upon nearly every aspect of your business, from its productivity to its level of customer service, to its accessibility.
Therefore, unless you want to be left behind and watch helplessly as your competition strides ahead and takes potential clients from right under your nose, keep reading to find out how the latest legal software can make a huge difference to your legal business.
It can help improve your client services
In an industry where word of mouth and recommendations are crucial to the success of your firm, you must explore ways in which you can improve your customer experience.
One way in which you can do this is by investing in case management software. Not only can this hugely popular legal software help to streamline your business by analyzing your working practices and identifying areas in which you can improve, but it also can help with a range of other critical factors in your customer experience, including transparency and data security.
It can make you more profitable
If you are becoming increasingly frustrated by the amount of time your legal team has to spend on menial administrative tasks such as filing, document finding, and billing, you will be pleased to know that there is legal software available to help you with all these necessary, yet time-consuming office tasks.
In fact, with the right software solution, you could be able to increase your current caseload by over 100% without having to compromise the level of service you offer your clients or your sanity.
Tasks that legal software can carry out for you include:
Maintaining schedules
Managing case files
Storing documents
Invoicing clients
Tracking time
General accounting duties
It can help you look at the bigger picture
If you or your team are overwhelmed with the day to day tasks of running a successful law firm, you are unlikely to have the time or inclination to plan for your firm's future. Fortunately, the latest legal software can help you with this as technologies such as big data, and cloud computing can help you to store and analyze large amounts of information, meaning that you can effectively strategize to help achieve your company's long term goals.
The right type of legal software can help you to track:
Invoice payment details
Case revenue information
Expense reports
Case status reports
Accounts receivable reports
Time entries for practitioners
All of which can help you to manage your firm and make any necessary changes moving forward to help make your business more efficient and profitable.
It can make your firm more accessible
People no longer want to have to visit a lawyer's office to discuss their legal needs. They want to be able to communicate with and gain legal advice in more convenient and accessible ways, such as online.
Furthermore, today's legal professionals need to be able to access important files and client information while on the go or working remotely if necessary.
Fortunately, the latest legal software can help this become a reality for legal professionals up and down the country with cloud-based storage, in particular, proving to be invaluable to successful law firms in 2020. Plus, all this can be done while still maintaining client confidentiality and adhering to strict data protection laws.
If you want your legal firm to stand out from the crowd and act as a benchmark for others, then you need to embrace the latest legal software in 2020 and beyond; it may very well be the best professional decision you make this year.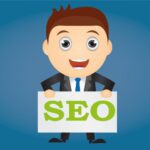 I'm a lover of all things technology. My favorite topics to write about are web design, SEO, and business marketing.