Last updated on October 3rd, 2023 at 11:15 pm
---
Google My Business can be a massive part of your online presence that gets new customers.
A big part of running a business is getting exposure and gaining more customers. Customers are the lifeblood of any business, and without them, the chances of your business growing or succeeding are zero. There are several ways for your company to gain more visibility, each with its own benefits and drawbacks.
One of the best ways to get more exposure is to use Google My Business. You can also use google my business optimization to further the benefits you can receive. But what is Google My Business and why is it all but a necessity to have for your company? Well, that is exactly what this article is going to take a closer look at. So read on to learn more about Google My Business and the benefits it can provide.
What is Google My Business?
Google My Business is a completely free tool that companies can use to help customers find your businesses easier. Many customers start their buying journey online, and Google is a popular place to go. By using Google My Business, you can manage the business listing that Google will show when a company searches for your business.
It lets you edit and show off your business information such as address, phone number, website, and can let you tell a bit of the story of your business. The tool helps to ensure that people are getting accurate and up to date information on your company when they perform a search.
In addition to helping customers find you easier, Google My Business also allows you to monitor the presence of your company online. Reviews can be left and responded to on your Google My Business profile, as well. It has value for any different sort of business, and should be something everyone takes advantage of.
Why Do I Need It?
Now that you are familiar with what Google My Business is, why do you need it? Well, there are actually several reasons why having a Google My Business account for your company is valuable.
Makes Your Company Look More Legitimate
When someone searches for your company or discovers you in their search, you want to look as legitimate and high quality as possible. A Google My Business profile can help you achieve just that. It can help you easily and clearly show all of your business information in one place, and make sure it is correct. With an incomplete profile or none at all, some customers might not trust you.
Lets You Engage With Customers
One of the best parts about your Google My Business page and profile is the reviews. Good reviews can help your company considerably, as they can improve customer confidence and trust, while also increasing sales. Reviews also give your company a great chance to engage with customers. You can thank people for their kind words, but also offer solutions and assistance to those who didn't have a good experience.
Helps You Gain Access to Valuable Insights
One of the most underrated benefits of a Google My Business profile is the vast amount of insights you can gather from it. You can often see who your customers are, how they found your profile, and even the actions that have been taken on your listing. These can be valuable to both learn more about your customers but also see the reach you are getting.
Having a Google My Business profile is also one of the only ways to get into Google's 'local pack'.
In conclusion, hopefully, the information in this article has been able to show you not only what Google My Business is, but why your company needs it and could benefit from it.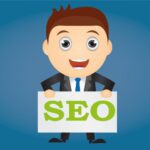 I'm a lover of all things technology. My favorite topics to write about are web design, SEO, and business marketing.