Last updated on October 3rd, 2023 at 08:05 am
---
If your business is one of the few that have yet to step into the digital space, fear not - these are the concepts that will help you get started.
Industries and economies have become increasingly dynamic over the course of the last decade. Changes have occurred and most of them have caused for drastic measures to be implemented in not only our day to day life but also in how we conduct business.
In an ever-changing world with diverse and complex environments, it is nearly impossible to avoid change. Thus, the implementation of technology has arrived as the solution and has presented an entirely new setting for businesses and how they operate.
Running a business in the 21st century comes with an array of challenges. To stay fresh and contemporary you must cater to your customers and their needs. To stay relevant and competitive you must offer innovative solutions. As such, all businesses resort to technology in order to find their new path forward.
For some businesses, making the transition from simplified operations to complex arrangements through the use of technology is easier due to the amount of resources, experience, and previous network established. However, businesses that belong to the mid-market class may find themselves having a difficult time during the transitioning process.
For this reason, businesses of smaller formations must follow a clear path towards their technological transition. Such a path must contain clear and concise information on how to integrate technology into their day to day business operations as smoothly as possible. Thus, for such businesses, the following four steps are recommended.
Step 1. Embracing Innovation and Change
Understanding that the implementation of technology is unavoidable and necessary is of paramount importance. For a business to take the next step forward towards growth, having and online presence is key.
Even if a business conducts its daily activities in physical store locations, having a presence online aids in providing additional information and marketing the business.
You should have a professionally made and maintained website that showcases your work.
Step 2. Digitalize Your Business in Minimalist Ways
Not all businesses offer complex services or products. Thus, overcomplicating the workflow within the working environment is not needed. On the other hand, there are multiple sectors within a business that must be addressed during the transition process.
Essentially, there are two main sides that must be addressed, the customer side and the employee side. Both must have their digital needs met. As such, ease of access to information is made possible for customers on one hand. While faster task completion is made possible for employees on the other.
The customer facing technology including your website and apps, must all be simple and easy to use – they must require minimal instruction and should feel 'natural'.
The back-end business side can be more complex and detailed to ensure you're tracking capturing all of the things important to your business. You just need to ensure you train your employees on how to use the more complex back-end systems.
Step 3. Redirect the Attention Away from the Product to the Customer
The primary reason why businesses undergo the digital transformation process is so they can offer a better experience to their clientele. The overall idea behind business digitalization lies behind the intent to reach more customers and enable them to reach businesses easier.
When this goal is achieved, the customer-business relationship strengthens. A business shipping goods becomes able to interact with its customers on a more personal level, a fintech app enables opening a bank account in Hong Kong within a short period of time, and a traditional mom and pop shop becomes a customer favorite simply by offering their services online.
Step 4. Decentralization is your Best Friend
When mid-market businesses are not digitalized they tend to have all of their activities centralized. Such a trait is not productive for businesses of this size since it hinders their growth by limiting opportunities and keeping them confined to specific locations.
Digitalization enables having a presence nearly anywhere without having to have stores or offices present in those locations. This can be achieved through remote workers that server as pillars for the presence of the business.
Centralizing your digital footprint forces your business to build its processes around the limitations of the centralized software that you might be using. So keeping your options open for technologies outside your box will help to ensure you focus on your business process first.
Final Thoughts
For small to medium sized businesses, diversity is essential to have when reaching a target audience. A mix of traditional marketing methods with newer and highly effective digitalized methods provides the necessary mesh of ideas and techniques to achieve the main goal of all businesses, customer satisfaction and sales.
A digitalized business is an efficient business that operates successfully, consistently, and qualitatively. That is exactly what distinguishes forward thinking businesses and allows them to execute their goals.
Minimizing errors while increasing productivity establishes the ultimate environment for a successful business and enables the business to yield the most out of its operations.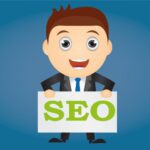 I'm a lover of all things technology. My favorite topics to write about are web design, SEO, and business marketing.