Last updated on October 8th, 2023 at 12:17 am
---
Before you start adding a bunch of optimization techniques, check this list to make sure you have your foundation for speed.
No matter what your goals are with your website, fast loading pages are going to help you achieve them. Not only do the search engines want to see fast load speeds, but so do your human readers too.
Every extra second your pages spend loading, you are losing valuable visitors to your website. This doesn't need to be the case, and if your website isn't loading as quickly as you would like, then there are steps you can take to fix this.
You don't need great technical skills to fix these four aspects of your website, and they can make a big difference to your site speed.
Choose the Right Plugins
Plugins can help you personalize your site and make it do lots of unique things, but they can also make it much slower to load. The wrong plugin can add lots of code to your website, all of which take time to process and load.
Some plugins are essential to what you want to do with your website, but there are many that aren't. There are some particularly useful eCommerce tools that are well worth installing, but you need to pick the ones that are most important to your site.
Go through and delete the plugins that aren't vital parts of your website, and you will find your pages loading more quickly. In no case should you use nulled or unsupported plugins.
Optimize Images
Images are another important part of a website, but they also slow it down. You certainly don't want to cut out images altogether, because Google is thought to favor pages with multimedia on them, however, you can make sure your images are optimized.
Compressing your images before you upload them to your site can hugely reduce the size of the file and make them easier to load. Go through your website's images and make sure they're optimized, and you might find you can really help your page load speeds.
Again, don't be afraid to get rid of some images if they're not serving any purpose. Sometimes you can have too many images and all it does is slow your site down.
Take a Look at Your Theme
Your theme is responsible for much of the structure of your website and therefore how it loads. Not all themes are created the same when it comes to speed, so if you're not happy with your site's speed, then it might be worth doing some research and finding a faster theme.
Some themes offer great aesthetics and user experience, but to be successful in 2020, it's also got to be quick.
Have you Got the Right Hosting Plan?
Your hosting platform is also going to play a part in your website's load speeds, and once again, they're not all the same. In general, shared hosting will be the slowest hosting plan you can find – they're also the cheapest (you get what you pay for). VPS plans are more expensive but perform much better.
If you've gone through everything you can think of to try and find speed improvements but have had no success, then it might be worth going back to the beginning and taking a look at your hosting plan. Research the different providers and plans and find the one that's going to offer the best speeds for your website.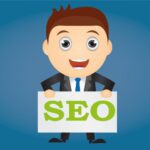 I'm a lover of all things technology. My favorite topics to write about are web design, SEO, and business marketing.