Last updated on March 10th, 2023 at 12:17 am
---
The twin pillars of marketing will help to ensure a successful business venture. Let's talk about what they are and how to stay focused on them.
The twin pillars of marketing are your product and your customers. They're the baseline for being successful in your business – no matter what your business is, these twin pillars of marketing are critical to understand in order to drive sales & profit.
There are certainly other pillars of marketing, but in general they really do revolve around these main two pillars. So let's talk about them…
Create an Amazing Product
The first main pillar of marketing is having a great product.
Your product should be something people not only want or need, but it must solve a problem they might not even realize they have. In fact, the most successful products typically address challenges people have just accepted as normal in their lives.
Your product doesn't have to be something physical, it could be a service or even powerful advice you provide to people or businesses.
A great product will get people talking about you and your business and hold their attention. There's no marketing without a great product.
People love talking about things that are new and exciting. When you create a product that is innovative and solves a problem that people haven't had before, you're creating a product that people will want to share with their friends and family.
Your Great Product Should be Unique
Make sure your product is different by thinking about what sets your product apart from the others. Think about why someone would buy your product instead of the competition. You need to think about what will make your product stand out and be memorable.
Make sure that your product is easy to use. Don't make your customers work hard to get what they want. If your product is complicated to use, your customers won't like it. It's always better to have a simple, easy-to-use product.
Make sure you have a good understanding of your target customer's needs. You need to know what they want. This means that you should really listen to what they say and what they ask for.
Your Great Product Should be Affordable
Unless you're really looking to target the top 1% of earners, your product should be affordable by the largest swath of the population as possible. The more affordable it is, the greater number of people that will be willing to buy it.
Get in Front of the Right Customers
The second main pillar of marketing is getting that great product in front of the right customers. This pillar of marketing is usually accomplished via some form of advertising but also includes such aspects of branding & reputation as well.
Advertising
When it comes to marketing your business, you need to focus on who you're trying to reach. You may have the best product in the world, but if you don't reach the right audience to sell it to, then it's no better than a piece of paper with a bunch of words on it.
There are very few products in the world that everyone needs. So you really need to identify who it is that needs what you're selling so you can spend your energy reaching the right audience. You'll undoubtedly face failure if you're trying to sell to someone who doesn't need your product.
You should have a website for your business. You can measure how strong your customer marketing pillar is by tracking website traffic and email responses to digital marketing campaigns. These numbers tell you how your audience is reaching back to you and whether you truly have their attention or not.
Branding
Branding is huge for your business. You need to ensure that your business branding is targeted to the audience you need to be reaching. It should be as great as your product!
For example, if your product or service is designed for a specific age group, then you'd want to make sure your branding speaks to that age group – maybe that means using pop culture references from things that were popular when they were growing up.
Final Thoughts on the Twin Pillars of Marketing
In order to have a successful and profitable business in any industry, everything you do and every decision you make should be focusing on how to strengthen the twin pillars of marketing.
Create a great product. Reach the right audience. Focus on their needs. Make it high quality. And continue learning about marketing like your business depends on it.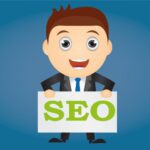 I'm a lover of all things technology. My favorite topics to write about are web design, SEO, and business marketing.