Last updated on November 19th, 2023 at 11:37 pm
---
Startup entrepreneurs: Learn how to succeed in the face of challenges with tips for startups.
Entrepreneurs launch startups with a clear vision for their business and a willingness to overcome the difficulties they will encounter when they enter the market. Although small in size and resources, startups are confident in the success of their innovative ideas.
In this article, we'll provide tips for success on how to overcome challenges and succeed when integrating your business into the market.
Tips for Startups to Succeed in the Face of Challenges
1. Create a Plan for Your Business
If you haven't created a business plan yet, you should take this important step now, because a business plan is critical to success and overcoming challenges for any business, not just startups.
When you create a plan, you will focus on the steps needed to make your business ideas successful and also achieve your short- and long-term goals. Below are some reasons why you should consider the business plan as an important and necessary tool for the development of your business:
It helps you formulate your company's vision
It helps you understand the industry
It helps you understand the competition
Provides a roadmap for starting a business
It helps you set realistic goals
Statistics show how important the business plan is, where they show that 25% of startups fail within two years of starting if they don't have a plan, while businesses that have a plan can expand 30% faster than those without objectives.
2. Believe in Yourself and Love What You Do
Sometimes you choose a path out of passion and enthusiasm, sometimes you start because you have to do something, and sometimes just to try or because opportunity knocks at the door. But to succeed in the highly competitive market, you must be passionate and love what you do.
When you start a business you will have to invest almost all of your energy, time and resources into it, and since the start-up requires more than 40 hours of work per week – make sure you are prepared to do that work by having self-confidence.
3. Create High-Quality Content
Creating high-quality content is a very important aspect, especially for startups, as it helps you establish your brand and communicate your value proposition to potential customers, as well as grow your customer base.
By using content you can build trust, connect with customers, educate them, drive traffic to your business website and increase search engine visibility. Increasing search engine visibility is very important and will lead to more sales and leads. If you don't know which content type to use, see the graphic below for content types and how marketers use them successfully:
When it comes to quality content, optimized websites, and technical factors, collaborating with professionals is very important at a time when you don't have a lot of resources, as they are professional in this regard and know exactly which direction you should go by following the best practices of SEO.
In the digital age, there are many marketing companies that can help you achieve your goals. For example, you might choose to work with a Sacramento SEO company, a Berlin-based company, or a Lyon-based company, but the most important thing is to find a company that can provide professional help and aligns with your company objectives.
4. Make Sure to Know Your Audience
By researching the market, you will be able to understand and know more about your target audience and their requirements, and what you need to do to be selected by them.
Through research, you will be able to know your audience and serve them in a way that will set you apart from the competition.
Some of the ways you can learn more about the audience are:
By searching on forums
By using social networks to ask questions
Through surveying opinions
Or through a combination of all these ways
Engagement with customers is very important. By finding out which social media channels your target audience is on, you can learn and discover which communication methods are most successful and use them.
Tips for Startups: Final Thoughts
When your startups start operating, they are challenged in many ways, but to be successful, you need to follow some tips that will help you handle everything with ease. Some of these tips are: You must love what you do and have confidence, you must have a business plan, provide quality content or work with a professional company, and know and engage with your audience.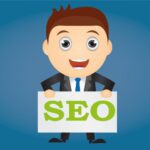 I'm a lover of all things technology. My favorite topics to write about are web design, SEO, and business marketing.