Last updated on February 13th, 2022 at 12:26 am
---
SEO can be challenging. Having the right tools is the key to getting started on the right foot.
Image by Gerd Altmann from Pixabay
If done correctly, search engine optimization (SEO) has the potential to substantially increase the visibility of every business. One of its biggest weaknesses, however, is that the costs associated with SEO can be really high, especially for small businesses, emphasizing the need to invest with caution in this area of digital marketing.
SEO tools are handy gadgets that can help to unlock a website's full potential if used correctly. With such an array of them out there, each with differing costs, it can be quite confusing for small businesses to select which are most necessary, especially if you haven't had much experience with SEO before. Here is a breakdown of the best free SEO tools that you should have at your disposal to get the best out of your website.
Google Analytics
Arguably the most important SEO tool for any business, Google Analytics is valued for its ability to gather important data about the performance of your website, including:
Traffic
Bounce rate
Average page per session
Sources of incoming traffic
Page views
Once installed properly on your website, you'll be able to discover what marketing tactics generate the most traffic, what drives the most leads and sales conversions, how visitors use your site, what their favorite pages are and much more.
Google Search Console
This nifty tool focuses more on the optimization and indexability of your website, enabling you to discover what pages Google has found errors on. Having a website that is streamlined and easy for Google to crawl will help you get a better ranking on SERPs. The only issue that might be a problem is that you will have to know a bit about technical SEO to get the most out of Google Search Console. For a step-by-step guide on how to use this tool, click here.
Buzz Sumo
In order to strengthen your local presence online, you need backlinks. You should have a special outreach strategy that will help get people talking about your business as well as improve its local ranking. Buzz Sumo identifies which topics people are talking about the most in a particular niche, allowing you to create an outreach strategy around it.
Outreach can be complicated and time-consuming, so alternatively you could invest in a digital marketing agency, such as Click Intelligence, to ensure that this is done properly.
Google My Business (GMB)
Every local business should have a GMB account. Not only does it help your website rank higher, but it literally puts your business on the map, enabling people to discover important information about your business such as location, contact details, reviews and opening hours. Without a GMB account, your customers will be looking for your business in the dark.
Moz Local
When trying to improve your local rankings, you need a healthy bank full of citations pointing to yours business. A citation is simply a mention of your name, address and phone number (NAP) on another website online. They need to be from directories of high quality such as Yelp, Apple Maps and Bing Local. What's really important is that the information of your business is consistent across all of these directories in order to avoid confusion from visitors online. Google also takes a dim view of this, which might have a negative impact on your local ranking. Moz Local helps to avoid this by conducting a thorough audit of your citations, enabling to see if they are consistent as well as highlighting what important directories you are missing.
YouTube
Unsurprisingly, there are a ton of great tutorials on YouTube. Most are selling something, but their sales videos do hand over a few great tidbits of information for free that you can actually make use of. One of my favorites right now is relatively low-viewed channel by Julian Goldie SEO. He hands over some great ideas on how you can build those precious quality backlinks to your website without using black hat or other dodgy methods which could hurt you in the long run. Check out one of his videos below: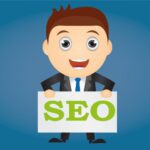 I'm a lover of all things technology. My favorite topics to write about are web design, SEO, and business marketing.