Last updated on September 14th, 2022 at 10:44 pm
---
Most business fail within the first couple years of operation. Here are a few ways to beat the odds.
Many people begin a business venture and establish a small start-up company. While this is an impressive and noble feat, not all of these businesses are built to last. A lot of start-ups don't manage to make it beyond the five-year mark and are forced to cease trading.
If you have recently established your own business and are concerned about its performance and sales, there are ways you can increase your revenue and keep the company afloat.
Budgets
First of all, go through your expenses and see where you can make a change. Some things will be more essential than others, such as staff wages, essential IT software, lease payments, etc. Once you have identified where you can make cutbacks, put these into effect as soon as possible.
It's worth reviewing your budgets regularly to keep your outgoings lower than your income. At the very least, your company should be breaking even.
IT Programming and Assistance
Many businesses rely on some form of a computer system to get by. This could be something as simple as using a business email account and managing a website, to more technical software being installed on office computers. If it's the latter, you are likely to require the assistance of IT professionals like Capstone IT Services (Florida) to help keep your software running smoothly.
It's important to keep your company's computer network in good shape, as a crash in programming could create delays in daily tasks and even cause further havoc.
Marketing
Successful marketing strategies are how businesses attract customers. If you have been concerned about the number of sales your business is making, it might be time to take a look at how you're marketing your products. It's important that you carefully consider your demographic when devising your marketing strategies and that the material you produce will engage that audience.
You will also need to think about what platforms you're using to promote your company and its products. If you're advertising in the wrong places to the wrong people, you won't see an increase in your revenue.
Networking
Meeting other people in your industry will certainly help you improve your business model. It's an opportunity to learn from others. The majority of people will be happy to help you and offer advice. It is also a perfect way to get the name of your business out into the world and to get people talking about you. Be approachable, polite and confident at networking events and make sure that you're remembered.
Investors
You might need to ask for some financial help from investors to save your start-up. If you're going to do this, it's important to present them with a strong business plan and prove that your company is profitable. Let them know you have identified areas that need improving and are taking steps to do that.
It is difficult to start a business from scratch and make it successful. If you're worried about the fate of your own start-up company, think about the points listed above and whether or not they are things you might need to work on.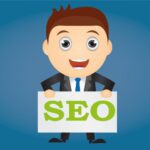 I'm a lover of all things technology. My favorite topics to write about are web design, SEO, and business marketing.