Last updated on October 3rd, 2023 at 08:38 am
---
When you grow your business online, there are several factors to keep in consideration.
Are you wondering why you're not getting more customers? Worried that this venture was a wrong decision?
These tips will help you turn your business fortune around and grow your business online!
Stay True to Your Vision and Purpose
Never lose sight of what got you there in the first place when scaling your business. Keep your vision in mind, and make sure everyone else does as well. During this period of rapid expansion, the decisions you make must be related to why you began your business in the first place.
Develop a Website or App
For today's fast-paced online businesses, website and/or app development is a must. If you want to use technology to increase your sales, having a website or running an app is highly suggested.
If technology is not your strong suit, then you can always find someone to help take on your web and app development responsibilities.
This small investment will funnel customers and cash in the long run. A few perks of this are:
Better target audiences
Accessibility through a variety of platforms
Customer engagement
Efficiency and effectiveness
Grow Reasonably
Is it true that business expansion is a beneficial thing? It is, without a doubt. However, many businesses overlook the dangers of expanding too quickly and too soon.
This may not appear to be a problem to some people, but when you consider the intricacies, it can be overpowering. As a result, one of the most crucial new business tips is to scale slowly.
Focus on Cash in the Door
As your business expands, invest in marketing schemes and sales methods that will pay off in the long run. Seek long-term alliances and processes, rather than one-time deals for the sake of making fast money.
This may seem like a profitable option at the moment, but you and your business will be grateful in the long term when you look back at the tough decisions you make.
Make Partnerships Work for You
Collaborations are a great method to share the duties of content marketing.
You essentially experience some excellent benefits from another company's success and in return profit from their consumer base. It can end up being a good win-win situation.
Aside from that, you can rapidly increase your reach with very little effort. If you want to build your business, there are many forms of collaborations to consider, including collaborative content, co-marketing, joint webinars, and even events. The options are limitless.
Leverage Social Media
The audiences on social media sites are quite active. Facebook alone has 1.47 billion daily active users, or around 18 percent of the world's population. Users on Twitter, YouTube, LinkedIn, and other social media platforms are also very active.
With so many users, social media networks provide fantastic commercial potential.
Quality Customer Service
Developing a positive reputation for your startup will help you stay in business longer. One of the most effective methods to achieve this is to treat your customers with the highest respect and to go above and above in serving them.
Customer service might mean the difference between a customer who never buys from you again and one who buys from you again and again. Take note of companies who have gone above and above by continuously expressing gratitude and appreciation to their customers.
Don't Get Ahead of Yourself
Many startups fail because they do not manage their business's growth. Do not worry about hurrying or making it to a fictitious finish line; instead, concentrate on laying a solid foundation and progressively progressing forward.
Use these tips to stay on top of your vision and work towards growing it for your future.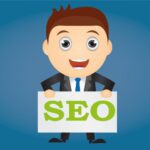 I'm a lover of all things technology. My favorite topics to write about are web design, SEO, and business marketing.