Last updated on November 21st, 2023 at 11:41 am
---
There are a lot of business growth strategies, but these six strategies will help your business grow better and faster.
Owning a business is great, but there's always more to do. As a business owner, you must employ unique techniques to help expand your business and build an empire.
Scaling your business might be cumbersome and demanding, but if you set your mind toward succeeding and look at things in perspective, the results will be surprising and you will begin to earn passively from your business.
There are a lot of business growth strategies, but these six strategies will help your business grow better and faster.
Invest in Your Business
Finance is the bedrock of any business growth. If you're just starting up a business, it could be a while before you see any real profits. Therefore, any profit you make over and above your basic necessities shouldn't go into your pocket but rather expand your business because that's the best way to secure larger profits.
If you're willing to take the risk, get a small loan and use it to boost your business. Be careful with loans though; it can be easy to get in over your head with payments.
International Expansion
Expanding your business to foreign markets is another strategy to help your business grow considerably.
For example, Hong Kong is a world center for e-commerce and is a great place to expand your business offshore. This is because of the general ease of conducting business there with regards to their low compliance costs, low corporate tax rates, smooth access to market opportunities in mainland China, no foreign exchange controls, new trade opportunities, and established business support. The procedure of starting an international company is not a tedious one. To do business in Hong Kong, you'll need to file your business registration with the Inland Revenue Department for tax purposes.
Other places abroad have their own requirements. Make sure that you find out exactly what's needed to ensure your business is legally operating in each country you plan on expanding to.
Build a Powerful Sales Funnel
One sure way of helping your business grow is by building a powerful sales funnel. A sales funnel mirrors the path your prospect takes to become a customer. Create massive awareness of your product or service that will arouse potential customers' interest and enable them to make decisions in your favor.
One method to do this is to create a landing page where your prospects can learn about your products or services. The landing page should contain a part where prospects' information, such as their email address, can be collected. Create mind-blowing offers that will sway your prospects towards you. Build an email list from prospects' information that you already have and nurture your prospects through email marketing.
Optimize the Use of Social Media
Through social media, you can reach billions of people in no time. Create a business profile on major social media platforms such as Facebook, Instagram, Twitter, and LinkedIn.
Make sure to be active and available to attend to prospective customers so that they can easily connect with you and build trust. Show up consistently so that people can easily find your business. If you can afford it, hire a social media manager to take care of your social media activities.
Boost Your Customer Service
When you prioritize customer satisfaction, your business will grow quickly. Study and understand your customers' needs and work towards fulfilling such needs.
To go the extra mile, consider utilizing inbound calling service to enhance your customer support capabilities, ensuring that your clients have a direct and efficient channel to voice their concerns and receive assistance, ultimately contributing to higher customer satisfaction.
When you go beyond customers' expectations, they will likely sell your services to family and friends, thereby increasing your level of patronage. You can provide superior customer service by offering a discount when a customer complains about poor service. Always follow up to ensure customer satisfaction, as this will quickly help you earn customers' trust.
Research Your Competitors
Adequate research on your competitors will avail you the opportunity to know their strengths and weak points and capitalize on them. If a business strategy works for your competitor, polish it better, implement it, and it will definitely work for you.
If your competitor has hired a good business manager, hire a better manager. Be careful not to copy exactly what your competitor does because you could end up having legal problems with them. Make sure to provide the best solution to customers' problems. Your business will grow quickly when you prove better than your competitors.
Though it requires some work, implementing these strategies will benefit your business, yield more audience, more customers, and ultimately more profits for your business. If you want to retain more customers, ensure that the existing ones are loyal to you through customer relationship management, and with time, they will sell you to others who will require your services in the long run.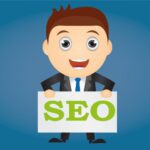 I'm a lover of all things technology. My favorite topics to write about are web design, SEO, and business marketing.