Last updated on December 5th, 2023 at 10:32 pm
---
Launch an online store with Shopify & quickly set up your products, supplies, payments, & deliveries. Create a beautiful website in minutes & start growing your business. It's easy to use, whether you're a newbie or have a retail location.
Shopify is used to sell products and manage inventory whether you are a newbie or have a retail location. It's ideal for startups due to its ease of use. You can easily set up a website, including an online store. Shopify is an all-inclusive e-commerce platform that enables you to launch, develop, and run a company.
Shopify allows you to:
Make your online store and customize it.
Sell across various platforms, including the web, mobile, social media, online marketplaces, physical locations, and pop-up stores.
Organize your products, supplies, payments, and deliveries.
Since Shopify is entirely hosted and cloud-based, you won't need to worry about maintaining or updating your software or web servers. This allows you to manage your company from anywhere, including on a mobile device.
Define Your Target Audience
There is just a ton to learn if this is your first time launching an e-commerce store. You must familiarize yourself with the platform you will be using to establish your store, identify your target market, and figure out how to stand out from the competition.
To get a return on your investment and create a successful online store, you need a profitable market. A product has a limited chance of becoming profitable if it costs too much to produce or buy in bulk. Similar to this, a product might be too costly to ship and may be more suitable for in-person sales.
The top online retailers carry popular items that customers are looking for. To find the products that people look for, use SEO tools. When you are enthusiastic about what you sell, you are more likely to stay with it when times are tough. Besides that, you want customers to refer others to your store because you are an expert in a specific field, product, or service.
Create Your Brand and Product Line
The next stage is to choose your brand or business name and develop your brand assets. This phase may be relatively simple for some people and extremely difficult for others. Going to a domain name registrar is one method by which corporations frequently sort through name suggestions. The idea is that your domain name should preferably correspond to the name of your company.
Make sure you're not marketing a product that would be too expensive to develop or that no one would buy. It's crucial to confirm that you have the tools necessary to accommodate your products, such as shipping and storage.
Register Your Business
You will require an EIN in order to take payments for your online store (or employer identification number). You must register your online store as a business in your state in order to obtain an EIN.
While you don't have to register as a corporation or a sole proprietorship, most small businesses choose to do so since doing so helps safeguard your personal assets in the event that your organization is sued. Consult your tax expert to determine if forming an LLC is the best course of action for your new business since there are additional tax benefits to doing so.
It is essential to contact your state's Secretary of State for further information on the registration process since it differs from one state to the next. It's essential to have an internet bank for your company account because of how simple payments are made. Online banking for business accounts is vital because it makes payments much easier for the company and the customers as well.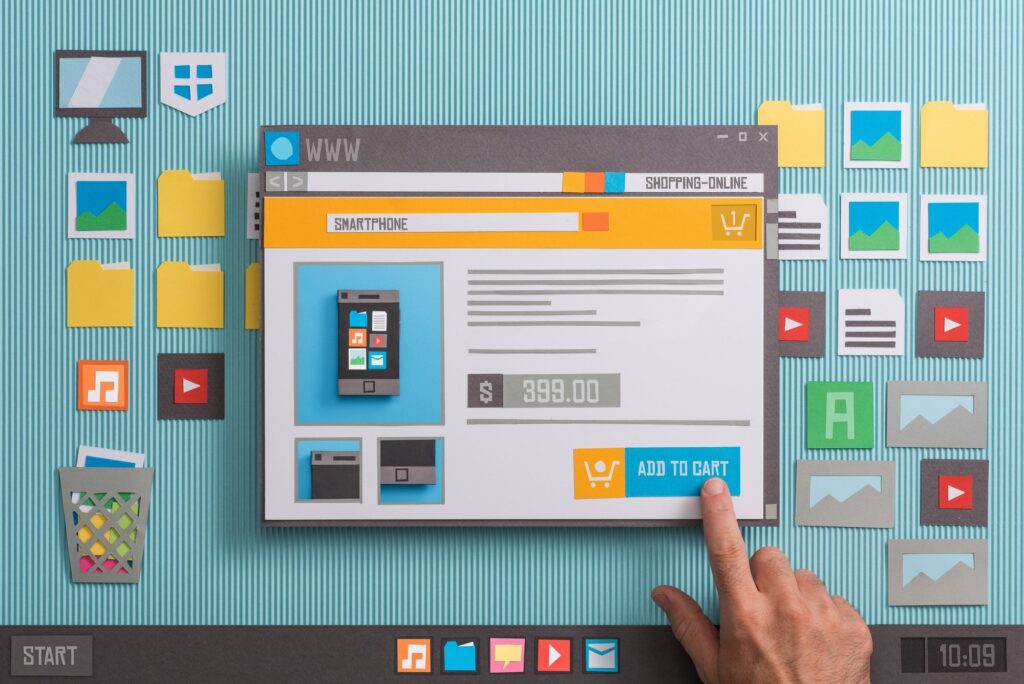 Set up Your Site
Make all of your web pages, including your homepage, unique. Some things to keep in mind while creating your site are:
Choosing a theme or a template
Create product listings and add your products.
Create a money processing system.
Set up settings (e.g., tax or shipping calculators).
Making your site mobile-friendly
As soon as your online store is operational, optimize it for search engines to help people find it online. By doing this, you can raise your website's visibility, attract more visitors, and boost sales all for free.
Conclusion
In conclusion, starting a Shopify business can be a relatively straightforward process with the right guidance and resources. By defining your target audience, creating your brand and product line, registering your business, setting up your site, and optimizing it for search engines, you can launch a successful online store.
With Shopify's ease of use and all-inclusive features, you can manage your company from anywhere, sell across various platforms, and grow your business over time. Whether you are a new entrepreneur or have prior experience, following these steps will put you on the path to success in the world of e-commerce.
Remember, the key to success is to choose a profitable market, establish a strong brand, and continuously improve and optimize your site.
I'm a freelance writer from Israel. I like to write about just about anything. English is my 2nd language so please forgive me if my writing isn't perfect.