Last updated on November 9th, 2020 at 10:03 pm
---
The UX of your website has a lot to do with how long visitors stick around & how likely you are to convert them into customers.
It's a well-known fact that ensuring a flawless user experience on your website is essential. Otherwise, it can drive your customers away. According to Tech Price Crunch, only one second of slow loading can lead to a 27% drop in sales. That's only one of many reasons why you should optimize your website's UX.
Not sure where to start? Auditing your site in terms of the user experience it delivers is an excellent first step. In this post, we'll look at five tips to ensure that your UX audit provides effective results.
Analyze Behavioral Metrics Effectively
Behavioral metrics provide measurable data on a range of topics. Used effectively, it'll help you identify patterns that indicate potential trouble spots on the site.
The key to using metrics effectively is to use ample data. Don't just look at one month's statistics; look at the full year's. Even if you don't identify potential issues, this gives you a solid baseline for future decisions.
Look at Attitudinal Metrics
Behavioral metrics identify quantifiable data. This is perfect when people act as expected. To get a complete picture, you need feedback from people using the website.
You might ask employees and other stakeholders for their impressions. Conduct client surveys and ask for feedback. You might even consider having outsiders test the website.
The value of this feedback is that it confirms conclusions drawn using qualitative data. It'll also highlight intangible aspects of the user experience, like the overall impression new users have.
Use Personas to Identify Client Needs
Your marketing department should have created personas based on your target market. Take this one step further and follow each persona along their customer journey.
How would a busy mom logging in to buy a last-minute gift view the process? What about someone who has more time available?
Working your way through each one step at a time provides valuable insights.
Analyze Your Competitor's Process
Understanding your client's journey on your site is essential. It's just as important to evaluate the steps on competitor sites. And not only direct competitors, but indirect competitors too.
Consumer experiences online shape their expectations of your site. They expect sites to offer them a similar level of service. Say, for example, that most sites they visit provide several payment methods. If you don't, they might feel that it impacts the service quality.
Collate All the Data
Using an online spreadsheet is a simple way to collate the data. Consider using a cloud-based service like Google Sheets to make collaboration easier. Copy in any employees that are involved in the project so that they have instant access to updates.
Brainstorm Improvements
Work section by section here. Here are some ideas to get you started.
The Design Team
Ask the design team to assess feedback and date based on the look of the website. Ask questions like:
Does each page seem cohesive in terms of brand image?
Is the design responsive?
Do the textures and colors fit the brand?
How easy is it for users to read the information on the pages?
Is it simple to find the information that you might need?
Are there unnecessary elements that slow loading speeds?
The Marketing Team
Let the marketing team review the feedback from the design team and users. Do visitors understand the marketing message? Are they able to scan the information correctly?
Tweaking elements and split-testing should be an ongoing process as the user's expectations change. Think back to how a website looked 20 years ago. It was simplistic and mainly text-based. Webmasters often used different-colored fonts to create interest.
The point is that if you came across a similar website now, it would look hopelessly outdated. In such a case, the marketing department doesn't have to redesign the entire look. They should, however, tweak design elements in line with significant trends.
Your Technical Team
Inclusivity has become extremely important. Companies must increasingly look at how to improves their site's accessibility for people with disabilities.
Simple things like captioning videos make the pages more accessible to the hard of hearing. Making allowance for large text is another area to consider.
Final Notes
Ensuring that your website delivers an outstanding user experience is imperative in today's competitive environment. Conducting regular audits using the steps outlined will help you ensure that every user has a better experience on your site.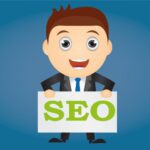 I'm a lover of all things technology. My favorite topics to write about are web design, SEO, and business marketing.