Last updated on November 9th, 2020 at 10:18 pm
---
Amidst plenty of options in the world of apps, there are a handful that really stand out.
Apps have opened up a world for businesses and entrepreneurs to make money. Roles that whole departments of companies specialize in are now simplified into a single app. With today's technology, making money is within anyone's reach.
Whether its money managing platforms or investment apps, technology used well can earn you a lot of money. To see how apps can achieve this, we will run through some of the best apps for 2020 to make and manage your money:
Trading Apps
You've seen the New York Stock Exchange trading floor. All those blue jackets running around, yelling numbers and commodities. Apps have taken all the potential of those trading floors and placed them in the calm palm of your hand.
No doubts, trading apps have simplified trading. You can click here to brush up on the basics before starting with these apps:
Fidelity: a perfect app for beginners. Its easy-to-use interface and a vast database of educational content mean you will not get lost. For those starting out, Fidelity provides the most returns for the effort and time put into learning to trade.
E*Trade: an intermediate app for trading. Its platform is well-designed and offers the broadest range of mobile trading options. Its inclusion of good options and futures trading features makes it diverse enough if you're looking to branch out from basic stock trading.
TradeStation: an app designed for the experienced trader. Its app brings many of the features of its desktop program including sophisticated futures, options, active, and day trading platforms. If you are a more expert trader, this is the platform to choose.
Investing Apps
Investment and trading overlap quite a bite. But these apps focus more on helping you save money and invest it in funds without you worrying over it. Unlike trading apps, these make the process simpler for those who don't want to stress over which stocks, commodities, or derivatives to buy and sell.
Round: this app begins with a questionnaire for new users. This helps the app tailor investment opportunities to your profile. Working with fund managing companies it allows you to invest your money in a variety of asset-based funds.
Acorn: a perfect app for those who want their money to tick over unsupervised. Acorn has an option to round up purchases to the nearest whole value, investing any leftover cents into various investment opportunities.
Clink: a great app for those who like to shop. Clink takes a portion of the money you spend on recreational purchases and invests it into one of the options. The options available span conservative and aggressive investments, giving the user control over the risk they want to take on.
Banking Apps
Like the intimidating trading floors of stock exchanges, banking has gone through a transformation. Instead of walking into your local branch and dealing with all the troubles of the visit, banking apps bring the bank to you.
Monzo: a great app for online banking and money management. It gives real-time notifications and allows you to save money in 'pots' designed to simplify saving. No foreign spending fees and free withdrawal overseas in selected countries makes this a popular choice.
Starling Bank: an app that lets you set up an account quickly and easily. The lack of spending fees and withdrawal fees abroad also single this out as a great app. It even offers in-credit interest for users.
Start Today
Starting to invest your money can be daunting. But with the help of apps, the difficult technical parts can be left aside, allowing you to focus on earning and enjoying your money. Whenever picking an app to manage your money always think of your skill and knowledge levels beforehand.
There are so many options to chose from to make and manage money, so start today with a head start by using one of these apps for 2020.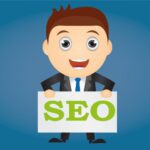 I'm a lover of all things technology. My favorite topics to write about are web design, SEO, and business marketing.