Last updated on August 27th, 2022 at 04:24 pm
---
WordPress is just as good for business and professional websites as it is for bloggers and hobbyists. Here are some advantages of WordPress.
WordPress is one of the most popular content management systems for websites in the world. However, is it suitable for professional websites? What are the advantages of WordPress?
An estimated 75 million websites use WordPress, so it's not lacking in popularity. There's a good chance you'll come across a WordPress site on most search engine pages.
Is WordPress right for professional websites? WordPress is a great content management system for creating a professional website. The 500 lucky companies like Walt Disney, Forbes, and Microsoft use WordPress to support their websites.
The open-source platform offers incredible scalability, price control, and customization. It is made up of astonishing search engine boxes and excellent WordPress design tools.
WordPress is a fantastic platform for creating professional websites and blogs.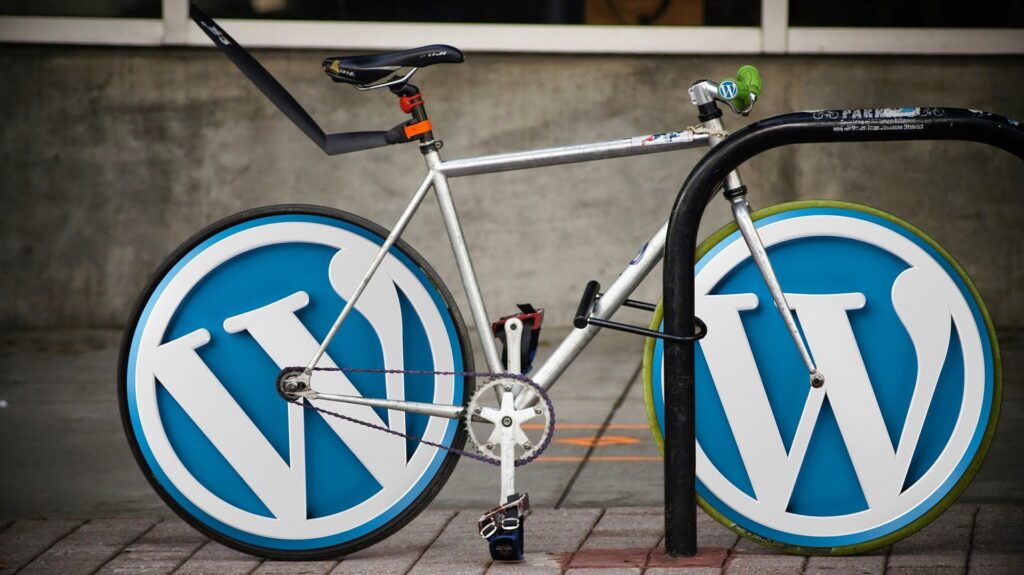 Is WordPress Right for Professional Websites?
WordPress is an excellent platform for building great, professional websites. It not only manages all of your content (content management system), but it also gives you tremendous intuitive control.
WordPress founder Matt Mullenweg took it upon himself to create a truly timeless web platform. He once said:
It's my responsibility to meet as many users as possible and direct the software project in a way that reflects their interests. Last year, I probably met 2,000 or 3,000 people who make their living from WordPress.

Matt Mullenweg
We are huge fans of Matt and his vision. WordPress' growth has been unprecedented. And best of all, WordPress hasn't alienated its vast user base. Thousands of people make a living off of WordPress, and Matt and his team know this.
Let's talk about some of the benefits of using WordPress.
Top 5 Advantages of WordPress For Your Website
Starting an online business is not easy. Since the initial investment is significant, you might be tempted to try your luck on your own instead of working with professional web designers.
Even if you have professionals building your website and want to manage it yourself, when it's ready, you have to make individual decisions, such as which CMS (content management system) to use.
Why? Because this decision affects your website, its speed, appearance, and functionality, as well as your activities. From this point of view, experts recommend WordPress. Here are five main benefits of WordPress for your website.
1. Open-Source
One of the great advantages of WordPress is it's open-source nature. Open-source software is software whose source code can be modified or extended by anyone. As open-source software, WordPress is improved daily by thousands of developers around the world.
This prompted the developers to add new features to the platform. These developers have created several new plugins that make WordPress more usable and useful every day.
If your site has any functionality, there is probably a plugin in the WordPress directory that can.
Developers also work with schedules to create attractive themes, and many of these themes are either free or competitively priced. Thanks to a strong community of innovative developers, WordPress websites can be as unique as those that use them.
2. Flexibility
Many people who use WordPress are not web designers or programmers. Most people will start using WordPress without any prior knowledge of website design.
WordPress is the perfect solution for the tech-savvy folks as you can choose from thousands of free website templates (themes). WordPress is the ideal theme for any website (be it a blog, business website, or online store).
WordPress themes are easy to customize, as many have their switch that allows you to change colors, upload logos, change backgrounds, create beautiful sliders, and customize them to your needs without writing code.
With plugins, you can also add custom features to your WordPress site. WordPress plugins are like programs on your site that allow you to add more advanced features such as analysis, contact forms, a control panel, and more.
The most popular WordPress e-commerce plugin is WooCommerce. WooCommerce also has many add-ons, such as WooCommerce Pre Order and WooCommerce Product Video, supported by WordPress. These plugins help you boost your online business game and steadily increase sales.
Like the themes, thousands of free and high-quality add-ons are available for you. For more information, see our article on what WordPress plugins are and how they work.
Besides adding additional features, some WordPress plugins may allow you to make your site an entirely new platform. Please take a look at the powerful WordPress plugins on our site.
3. Easy To Manage
WordPress has an integrated update management system. This allows you to update plugins and themes through your WordPress admin panel.
WordPress also notifies you when a new version of WordPress is available so that you can update your website with the simple click of a button.
To protect your data from disasters or hacks, you can use the WordPress backup plugin to automatically create backups and store them securely in a remote location.
You can also manage your WordPress site on the go with WordPress mobile apps.
4. Safe and Secure
WordPress has been designed with security in mind and is considered a secure platform for working with a website. However, just like in the real world, the Internet can be an uncertain place.
Some cybercriminals want to get hold of as many sites as possible. To keep your WordPress site secure, there are a few simple things you can do to make it even more secure. For more information, check out our step-by-step guide to WordPress security for beginners.
5. Handle Different Media Types
WordPress is not limited to just writing text. It has a built-in media downloader for processing images, audio, and video files.
WordPress supports oEmbed-enabled websites. So, you can embed YouTube videos, Instagram photos, tweets, and Soundcloud sound just by pasting the URL into the WordPress post editor.
Advantages of WordPress: Last Words
As difficult as it sounds, WordPress allows you to create your website in just a day, all with images and content. Many might argue that there are other proprietary software options out there, and some of them offer most of the benefits mentioned above, but none of them are universal. None will add value, flexibility, or efficiency as WordPress does.
Ashlie Lee is a content writer by passion and profession. She started her journey with Motifcreatives. She primarily writes for guest post articles falling under various niches. The main area of her interest and expertise in Web design. She enjoys reading and writing about healthcare, mindfulness, and well-being to educate people about being happier and lively. Her work has been published on many high authority websites. She believes that writing is an effective way to communicate at better levels.