Last updated on October 3rd, 2023 at 08:22 am
---
A small business owner can easily find themselves overwhelmed with all the tasks involved in managing their business.
Are you a small business owner looking to level up? There is no question that, as an entrepreneur, you have to be an expert at making the most out of every moment of your day. But sometimes, it is difficult to turn off your brain, shut down your computers, or delegate things that don't require personal attention. You end up taking on more work, when you should be outsourcing to specialists.
Not sure if it's is right for your business or how these specialists can help? Continue reading below for five things your small business should outsource.
1. IT and System Maintenance
Because IT is truly a specialist role, it is the most outsourced function in a business. IT and systems management need to have a variety of skills, such as integration, security, and troubleshooting. Most providers will give a tailored approach to supporting your business.
You may choose to get support with business IT problems and assign overall administration to a managed service provider. Alternatively, you may wish to work with providers that offer built-in services to assist with ongoing maintenance or urgent issues.
2. Bookkeeping and Accounting
Accounting is another essential aspect of the business that can be outsourced. It's challenging to become a financial expert while operating a business. And, do you really want to deal with your finances? For any organization, there are systems, compliance requirements, tax payments, ramifications, and figures to crunch to keep things operating smoothly.
There is also a lot of potential for expensive human error if the person in charge of your company's finances doesn't know what they are doing. That's why accounting and bookkeeping outsourcing improves efficiency and saves money in the long run.
3. Marketing
While it may seem like word of mouth marketing is the way to go, it will eventually slow down. Hiring an outside agency to do marketing for your small business is one example of outsourcing marketing. This may be the most effective method for developing and implementing a professional, strategic marketing plan.
Traditional marketing and SEO agencies can handle everything from the concept to the design to the implementation and measurement. These firms are also fantastic for providing an outsider's perspective and generating fresh ideas or methods based on their experience and understanding of what works and what doesn't.
4. Sales
Establishing and implementing a successful sales process that encompasses lead generation, sales funnels, and deal closure necessitates a distinct skill set. Sales organizations or experienced salespeople are masters at making efficient sales calls and closing transactions.
If your company lacks the staff or knowledge to develop a sales workflow and finish deals, outsourcing this function will place these responsibilities in the hands of qualified specialists.
5. Administrative Functions
Outsourcing the details of your day-to-day operations to a virtual assistant (VA) is an excellent alternative that is growing increasingly popular. Because of the recent surge in demand for VAs, which has been enabled by technology and platforms for hiring these employees, many have a concentrated skill set and are excellent at what they do.
VAs manage everything from arranging meetings to social media activity, and their rates range from $10 to $75 per hour, depending on the individual's abilities and obligations. Investing in a virtual assistant might be the most effective approach to keep a company organized, and the owner focused.
Conclusion
In general, outsourcing enables you to achieve more and delegate essential functions and procedures to specialists without increasing the size of your full-time crew. This reduces expenses, improves efficiency, and frees up resources. Whether it's finding IT solutions, a virtual assistant, or sales time, outsourcing is more than worth it; you and your team will have more time and energy to focus on the tasks you love to do.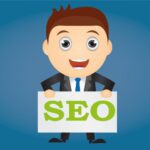 I'm a lover of all things technology. My favorite topics to write about are web design, SEO, and business marketing.